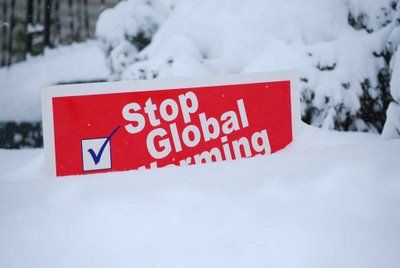 It just doesn't get any better than this!
March 6, 2013 | 6:52 am

Erica Martinson reports that the House hearing on global warming has been canceled this morning, due to the snowstorm that struck Washington D.C. last night.

The House Science, Space and Technology Committee announced early Wednesday that it's postponing its environmental subcommittee's scheduled 10 a.m. hearing on the state of the science behind climate change. As a reason, it cited "weather."

The title of the hearing? "Policy Relevant Climate Issues in Context"
Irony is just so ironic.